A European special task-force inside Barkhane. Working in (slow) progress
(B2) In order to support the operation of 'Opération Barkhane' in the Sahel (Mali, Burkina Faso), France has asked a dozen of European countries to provide them with some special forces. But the answers are late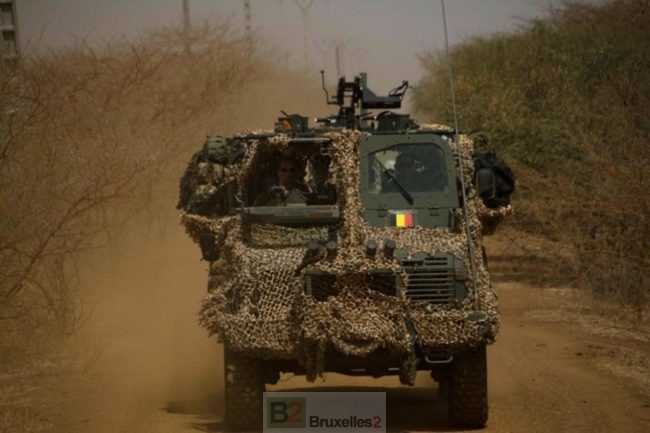 Objective: mentoring
The objective is to have a group of a few hundred soldiers able to deploy in different places of Mali to accompany the Sahelian armed forces after having trained them. It's about doing what is called in the operational jargon 'mentoring'. This would allow the French forces to concentrate on other geographical areas, to track terrorist armed groups.
An appeal to the European Special Forces
The idea had already been mentioned by Minister Florence Parly in front of the special forces in Pau in mid-June. "If the Europeans, who are directly concerned, do not do it, who will?" she wondered, referring to "a project that brings together special forces from different countries to support the efforts of our special forces, in the Sahel for example".  She had been optimistic. "The feedback is encouraging and I'm hopeful this project will prosper" she said.
Radio silence on the advances
Since then, we do not seem to have made decisive progress. And, in front of the 'Université d'été de la Défense' (summer school of defence) in Avord (near Bourges), Friday (September 13), the minister was careful not to mention this subject. No one, by the way, ventures to put forward a date for setting up this force. Internal consultation processes in each country are underway, we are assured. But the unstable political situation in many countries makes it very complicated (1).
Several EI2 countries consulted
The list of countries consulted itself remains secret. "There is no need to put pressure on the countries concerned" says one official. But, according to our information, the Netherlands and Estonia were very specifically asked to provide a few dozen soldiers each, as well as Spain, Denmark and the United Kingdom and other countries participating in the European Intervention Initiative (EI2) (2). The goal is to have a group of 400-450 soldiers.
A minimum threshold of 200 people to be effective
In terms of tangible commitment, for now, it seems quite far from the goal. And yet, "to have a real effect, it must have 200-250 people" said a senior officer to B2. Below that number, it will not be possible to have a specialised and autonomous force. The only solution will be to integrate external contributions to the Barkhane force, as is currently the case for the fifty or so Estonian soldiers or British helicopters.
(Nicolas Gros-Verheyde)
Government in current affairs in Belgium, looking for a majority in Spain, resulting from a reversal of alliance in Italy, plagued by internal dissensions in the United Kingdom or with a question mark in Germany. Not to mention the governmental changes following a general election, as in Finland or Estonia.
NB: Officially this idea is not from the EI2. "Do not associate with the EI2 what it is not" says a very good connoisseur of the subject to B2. The objective of the initiative is not operations or having an operational force, "but anticipation, strategic thinking, the sharing of analyses".