B2 is regularly cited and taken up in the international press (print, TV, radio, online press) — as in official reports or in miscellaneous books and works
RTBF Radio – Morning premiere
France-Info – Europe's fault
Bfm radio
RTBF Radio – Le + de matin première, 7:30 a.m., August 3: Jean-Claude JUNCKER has appointed Britain's Julian KING as European Union Security Commissioner. He will be in charge of fighting terrorism and organized crime Who is Julian King? Is it well played on the part of JUNCKER to create this position now? What more can Europe do in this matter when we are talking about national competence?
RTBF Radio – La Première 7-9 – Expresso by Georges Lauwerijs
Hostage of OSCE observers: a very serious warning of a change of course in the Ukrainian crisis. "The goal is to intimidate and internationalize the crisis. a crisis which until today opposed the Ukrainians and the Russians. There is a desire to hold the international community hostage." Listen here
RTBF La Une 19:30 p.m. newspaper – Why are OSCE observers retained? What changes? (April 28 look here (the OSCE topic starts at 20'45)
"A woman at the head of the European Council? It's not a consolation prize. However, women are under-represented in European institutions. The current Commission has nine women. And according to the information site Bruxelles2, in only five Member States (out of twenty-eight), there is currently talk of perhaps proposing a woman as a member of the next Commission. Belgium is not among them. But if the CD&V is in the next federal majority, and if it maintains that it is its turn this time, the MEP and ephemeral president of the party (2008-2010) Marianne Thyssen could, it is whispered, garnish the ranks of women in the next Commission."
Article by Maroun Labaki, Le Soir
(April 2014)
Friday's witness 170114 – RTBF La Première (January 2014)

European options in the Central African Republic – Belga (January 2014)
Europeans are reluctant to finance military actions – Le Monde (December 2013).
Poland will contribute to Sangaris – The World [Checklist] (December 2013)
The debate: the Syrian drama, or the cacophony and European impotence (October 2013). "Crossroads of Europe" By
Daniel Desesquelle
Listen (26:31)
Download
The consequences at European level of the Necas affair – Czech television (June 2013)

The "red lines" on the use of chemical weapons in Syria and the presence of Europeans on the political solution – LCP / Public Senate Emission EuropeHebdo (Fr) (June 2013). (see video 8'50 for the photo report, 10'30 for the interview).
The inscription of Hezbollah on the anti-terrorist lists – As Nafir Lebanese daily (June 2013). Download the article
"Sfidat e Shqipërisë në NATO" (Albania's challenges to NATO), a documentary by Erisa Zukaj – TV Klan (May 2013) – watch the Trailer
The division of Europeans on Syria – RTBF Morning Premiere (may 2013).
Read also: Syria, can we still believe in diplomacy?
The lifting of the arms embargo on Syria – El Arabiya (May 2013)
The Role of EU Battlegroups – RTBF The First (February 2013)
Is Europe in a state to organize its defense – BFM Tv
Paris, cantor of a Europe of Defense, without illusions about the EU in Mali / Francia, adalid de una defensa europea, sin ilusiones sobre la UE en Mali – AFP (Jan. 2013)

Belgium is committed to Mali but on the front line. Metro (January 2013). Download thearticle
Intervention in Mali. RTBF-radio "La Semaine de l'info" by Arnaud Ruyssens (January 2013)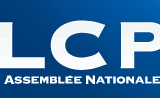 Europe Hebdo – What are the Europeans going to do in Mali, 3 operations in one – Download (November 2012)
At NATO, François Hollande talks to journalists… French – Europe Download1 The Lab (May 2012)
Internet review – International Alternatives (March 2012) Download
Europe's action in Syria – RTBF-radio "La Semaine de l'info" by Arnaud Ruyssens (March 2012)
The Stage and Behind the Scenes of European Foreign Policy – La Croix (January 2012) Download
Iran & Armenia – Armenia News (January 2012) Download
Danes are everywhere! – Window on Europe (January 13, 2012) Download
Somali pirates raking in the ransoms – Voice of Russia (December 2011)
Сомалийските пирати с рекордни подкупи през 2011 г. – DNAS (December 2011)
Recordsom lost voor Somalische piraten – Belgian (December 2011)
fight against piracy – RFI (November 2011) Download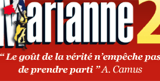 Libya: after Gaddafi, avoid chaos... Marianne (August 2011)
Trial of Somali pirates in France – Huffington Post (September 2011) Download

Fragilidad europea en el caso Libia – Apro / Process (Mexico, August 2011)
French soldiers in the Ivory Coast – Philippe Leymarie / Diplo Blogs / Diplomatic World (April 2011)
The new Franco-British military alliance: the end of Defense Europe? – game of goose (April 2011) Surfer
Nato frets over civilian casualties in Libya – EU Observer (April 2011)
Media: How to get information, in French, on European news? – Slate (March 2011)
Libia/ Italiano Gaudiosi guide to missione militare umanitaria Ue – TM News (March 2011)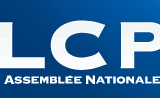 Defense Europe – LCP (November 2010) Surfer
The new EU ambassadors – New Growth (Chad) (21 September 2010) Download
"The countries of the Indian Ocean are committed against piracy" – Malango (22 May 2010) Download
Air safety: pending a global blacklist… About the crash of the Yemenia airways – Radio-Canada (June 2009) Surfer

Russia tries to exploit division in Europe – Christian Science Monitor (Sep 2008)