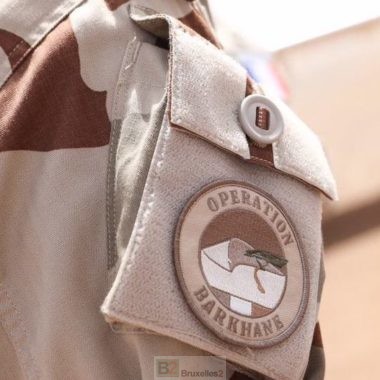 (B2) A patrol of the Barkhane Force was hit this Saturday (2 January) in the early afternoon by an improvised explosive device. The French forces are counting two dead and one seriously wounded
The incident took place in the locality of Tabangoute, 2 km north of the town of Menaka in Mali. The attack by an improvised explosive device (IED) caused several casualties among the military, according to Wassim Nasr, citing local & corroborating sources. It is the work of the JNIM (1), analysis the watchman-analyst and journalist for France 24. Organisation which has a "platform for firing home-made rockets" in the area he says.
Two dead, one injured
The information was officially confirmed at 23:00. "Sergeant Yvonne Huyng and Brigadier Loïc Risser of the 2nd regiment of Haguenau hussars died in battle north of Ménaka," the French army said in a statement. Despite the immediate care provided by the detachment's first-aid worker, they died "as a result of the explosion". A third soldier was injured. His condition "is stable and his medical prognosis is not promising", assured the French army staff. Aerial observation, protection means (such as fighter planes) and a rapid reaction force on the ground (by helicopter) have been "deployed" to ensure the protection of the elements, as well as the evacuation of victims.
Improvised explosive device
Their light armoured vehicle, acting as part of an observation and intelligence patrol, was hit by an improvised explosive device NB: this is indeed a mine-type IED. An EOD investigation team was deployed on site to determine the operating mode used (by pressure or remote control of the mine), as well as its design. This is important in order to define the origin or group behind the explosion.
Second incident in less than a week
This is the second incident in less than a week. The previous one took place on Monday in another area near Hombori.
Czech deployment under way
Menaka is a key area. It is there that the Czech soldiers who are going to operate with the French within the framework of the Takuba Task Force grouping together European special forces under the command of the Barkhane Force is to be based. This incident is all the more significant as the units of the 601st special forces group based at Prostějov are, according to our information, in the process of setting up in the area. Most of them have even already arrived.
This is a first for the men of this elite unit of the Czech Army, which bears the name of General Moravec (2). They have already been deployed in several areas of tension (since the advent of the Czech Republic): during the Balkan War (IFOR, SFOR, KFOR, UNPROFOR), in Iraq (during the Gulf War or Operation Enduring Freedom) or in Afghanistan. But never in Africa in a combat position.
(NGV)
The Support Group for Islam and Muslims (GSIM or JNIM in Arabic) brings together several rebel and terrorist movements and is affiliated to Al Qaeda in the Islamic Maghreb.
Head of Czechoslovak military intelligence during the period of World War II
English version published at 23:50