(B2) The leaders of the Union dedicated a large part of their evening of April 10th to navel-gazing. This time, Brexit is the source of the drama. In the meantime, however, the '27' have not been able to find a few minutes to discuss two or three crucial international topics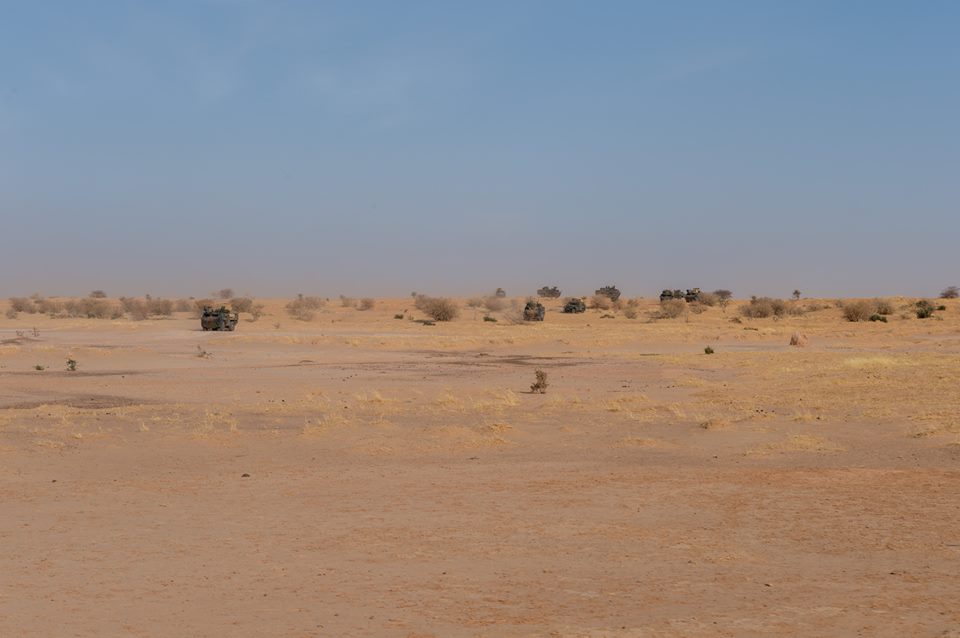 Some noteworthy upheavals
We can only be surprised, perplexed, even furious at such an omission. Such inconsistency, when faced with the ongoing upheavals, is culpable. We can identify at least three topics that would have deserved an exceptional summit (1).
1° Europe's 'southern belt' is on fire
Sudan, where Omar El-Béchir seemed impossible to oust, is wavering. Algeria, in lethargy for several years, is waking up. The departure of the silent President Abdelaziz Bouteflika is settled. But his succession is yet to be determined… Libya is sinking in the depths of civil war. Haftar, supported by a few Arab allies (Egypt, United Arab Emirates) – and the implicit consent of Saudi Arabia and Russia – went to attack Tripoli, determined to disrupt it, if not overtake it. On all these issues, the European response has remained ill-adapted to the stakes.
2° The peace process in the Near East is dead
Israeli Prime Minister Benjamin Netanyahu's decision to annex the West Bank strikes a final blow to the Middle Eastern peace process. The two-state solution – supported by the Europeans at arm's length – is not just far-off anymore, it seems definitely buried. No alternative to this process has this far been put forward by the Europeans, while Bibi is in the run and well-placed for a new mandate.
3° Russia set in ambush
At every crossroad of European politics can be found… Russia in ambush. No matter whether it relates to Africa, the Middle East, or even Venezuela. It would be necessary to break the politic of ambivalence, trapped between no open cooperation and no fierce adversity. It is about engaging in a strategic dialogue with Moscow, without compromising ourselves by ignoring human rights violations, in order to avoid regular hindrances.
Necessary directions from the leaders
All of the above should have been discussed – some of them, extensively – between heads of state and government. It is only at their level that an important political political impetus can and must be given. Diplomats – or other crisis management actors – can suggest ideas and put projects in motion. But they need political guidance, directions.
Errors on repeat
The 28 are on their way to repeat the fatal error of the 2010s, or even the 1990s' (see box) !
Avoiding responsibilities on Libya…
Focused on the Greek financial crisis (which was indeed serious), they refused to face their diverging opinions on the 2011 Libyan intervention and the post-Gaddafi era. They did not engaged fully with the reconstruction of the Libyan state despite a few declarations of good intentions, leaving the burden to other actors (the UN and others).
Forgetting Syria…
In 2012, bis repetita. Divided on the Syrian conflict (for or against Bachar), they 'forgot' this element of their agenda, contenting themselves with the release of a statement from time to time, or the imposing of sanctions on Syrian officials. With results equal to a cautery on a wooden leg. They have, in fact, withdrawn from this area, leaving it to the good care of Turkey, Iran and Russia. They have then refused to foresee the refugee crisis, and the migrations that could result (1).
… to end up with a migration crisis on their hands
The 2015 migration crisis was extremely predictable. Everything that was done in panic afterwards could have been prepared and planned in advance. It brought upon a major political upheaval in Europe, a divide just as damaging to the European Union than the departure of the United Kingdom or the Greek financial crisis, after all.
An underlying strategic decline
What happened at the April 10th EU summit – the collective blindness of the 28 on their immediate neighborhood – is irresponsible. It contributes the the slow, but certain deterioration in the EU's influence on the world's stage. It is useless to boast a 'strategic autonomy' for the sake of 'European values' if it is to come to this absurb result.
Internal dysfunctions are to blame
No need to accuse Donald Trump, Vladimir Poutine or the others for this strategic decline. The cause is purely internal. If the Europeans persist in this absurdity, the Brits and Theresa May's strategy will have, eventually, won : to leave Europe a role of manager of domestic economc issues while removing all of its ability to act at the world's level.
A necessity : change the system
The time when we could discuss one problem after the other is over. We cannot stay focuse for months (worse, years) on an internal problem while dismissing quickly external ones. Because these external problems are the prefiguration of the next (internal) crisis. Heads of state and government accross Europe must change their mindset, move from monotasking to multitasking, lay the foundations of a realistic strategy. Faced with European divergences, it is necessary to come up with new approaches, rather than to hide behind a bunch of statements that are no longer relevant in today's world.
(NGV)